---
Kathleen Tarp - Lyricist/Vocalist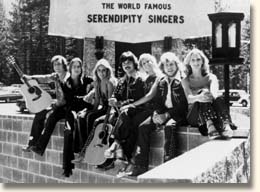 Kathleen Ebright Tarp, lyricist and vocalist, spent years on the road with the Serendipity Singers and various other show groups. She has a long musical history that includes performing with many headliners around the world, including Lou Rawls, Bob Hope, and Victor Borge. She has recorded numerous albums and appeared in countless television specials filmed throughout the United States and Canada with the Serendipity Singers. She traveled extensively for over ten years on the road with the Serendipity Singers and her own group performing throughout the U.S., Canada, and the Far East.

Tarp is best known for her soulful interpretations of big band torch songs. She delights in "telling the story" and adding humor in her performances. Her professional career began at Circle Star Theatre near San Francisco when she was 17 playing to standing room only audiences. After earning her degree at California State University at San Jose, she has continued in music and created over ten years of successful, happy client relations at Song Legacy.com.

Bob Hope
Lou Rawls
Atlanta Symphony Orchestra
Monterey Jazz Festival
Canadian Broadcasting Company Orchestra
Minneapolis Symphony Orchestra
San Francisco Peninsula Symphony Orchestra
President Gerald Ford
NYC Mayor Bruce Lindsey
Peter Graves
Kingston Trio
Glenn Yarbrough and the Limelighters
The Association
Victor Borge
Henny Youngman
Helen Hayes
Zsa Zsa Gabor
John Wayne
Alan Ladd
Glenn Ford
Hugh O'Brien
Trini Lopez
John Raitt
Roger Miller
Donald O'Connor
numerous other headliners


Kathleen has performed at

Rainbow Grill, NYC
Waldorf Astoria, NYC
Concord Pavillion, CA
Magic Mountain, CA
Stone Mountain, GA
NBC
CBS
ABC
Good Morning America talk shows throughout the U.S.
Japan, the Philippines, Okinawa and Korea
Hawaii
Montreal Olympics
Las Vegas, Reno Silver Circuit
Circle Star Theatre, San Francisco
Harvey's, Lake Tahoe
Fitzgerald's Reno
Cobo Hall, Detroit
Pfister Hotel, Milwaukee
Radisson Hotel, Minneapolis
Diamond Jim's, Saint Louis
Pheasant Run, Chicago
Hyatt Hotels San Francisco, Atlanta, Los Angeles, Dearborn, MI and others
State fairs, festivals and show venues throughout the U.S., Canada the Orient and Europe
---
Andrea Carter - Composer/Lyricist/Guitarist/Vocalist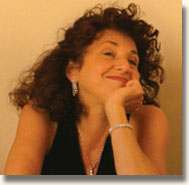 Andrea Carter has been composing since the age of five!

Playing guitar, writing lyrics, and singing was always a part of her life. But 15 years ago, it became a major part, performing with her own band "Andrea's Fault" (which for those not living in California, the name is from the famous earthquake fault line: The San Andreas Fault).

She now is a full-time prolific singer/songwriter and able to capture your story down to the last detail with warmth, poignancy and humor.

Her sultry voice, reminiscent of 1940's Torch Songstresses, adds to the romance of her music. Her lilting ability to switch from one octave to the next is evocative of Sarah McLaughlin.

Reviews from her fans are sensational! Here are just a few:

From Mike in Indiana:
Wow! What a surprise...A little Diana Krall and Norah Jones mixture, with original lyrics and a great sounding group all together!
From Robert in California:
What greatly impresses me is the "jazz classic" qualities of Andrea Carter's original melodies and poetic lyrics; this plus the fine performances by vocalist and band.
From Elissa in Southern California:
I love Andrea's lyrics! She wrote about my fiancé and me and absolutely nailed it! He laughed…and teared up! It was a great success! Now he is in love with Andrea ;-)
Andrea was featured in the "Spirit of PG" column on page 8 of the January 20, 2010 issue of the Pacific Grove Bulletin.

You can learn more about Andrea at her website, www.andreajazz.com, and you can listen to and purchase her latest CD: LOVE SLIPPED OUT THE DOOR at www.andreajazz.com/TheAlbum.html and cdbaby.com/cd/andreacarter
---
Jaimsy Kennedy - Composer/Lyricist/Vocalist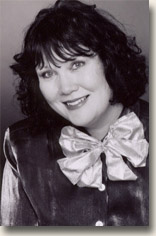 Jaimsy Kennedy has been singing and writing commercial jingles and songs professionally since her teens!

Her first radio spot (for "Ladies Choice Pickles") was recorded at Capital Records in Los Angeles. Elektra Records produced her first demo in New York City the weekend of the Woodstock Festival. She has performed on film soundtracks for Disney Studios and MGM and has won several national awards for her songwriting. In her teens, she even appeared in an Elvis Presley movie: "The Trouble With Girls and How To Get In It."

Jaimsy's toured the United States in concert so often, she's no longer sure where she's been – but "it must be everywhere by now!" She's been a back-up vocalist for Shirley Jones and Burl Ives and opening act for Lily Tomlin and Bill Cosby.

She loves to sing from the Great American Songbook – the steamy ballads and swinging melodies of the 30's and 40's – the love songs of Broadway – the folk song sing-alongs of the New Christy Minstrels and her own quirky little gems that make 'em laugh.

Her production skills and vocalist chops have her in demand in recording studios from Los Angeles to Seattle. Musical and humorous, her live shows are favorites with audiences of all ages!

Here are a few rave reviews:
Monterey County Herald:
Beguiles with song, wit and a twinkling good nature!
Fifth Row Center, Carmel:
Sweet looking and funny!
Carmel Pine Cone:
Radiantly pretty and with a voice as pure as a spring morning!

You can learn more about Jaimsy at her website, www.jaimsykennedy.weebly.com.
---
Manuel Romero - Composer/Lyricist/Vocalist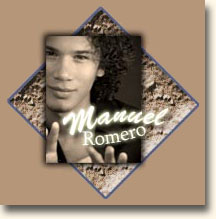 At age 19, singing sensation Manuel Romero, a Milpitas native, is well on his way to stardom and fame. His current concert "An Evening with Manuel Romero" sells out all dates and fans leave enchanted by Manuel' voice as he adapts to a wide range of musical styles, from mariachi and ballads in Spanish to classical Ave Maria and Christian contemporary as well as pop and romantic songs in English.
In the summer of 2007, Manuel participated as TOP 20 in NBC's #1 TV Series "America's Got Talent". He headlined at Shoreline Amphitheatre with Wayne Brady and All 4 One for "Cathedral Fest". In 2006 after hearing Manuel perform impeccable renditions of both US and Mexico's National Anthems, he was commended for his exceptional musical talent by President Fox of Mexico and Mayor Villaraigosa of Los Ángeles. And not long ago Manuel rocked the house as Richie Valens in stage production "Buddy the Buddy Holly Story".
Manuel sang for Pope John Paul II during one of his visits to Mexico and has performed at the MGM Grand Hotel in Las Vegas. He has performed with the Silicon Valley Symphony and Diablo Symphony Orchestra and in Mariachi Festivals throughout the country as well as "Despierta America" and "Furia Musical" and the "Jenny Jones Show". Manuel is a favorite to open sports events by singing the National Anthem. The Oakland A's, Oakland Raiders, San Francisco Giants, San Francisco 49er's, San Jose Sharks and the Golden State Warriors have all delighted their fans with Manuel as their invited artist. Manuel has received the International Trebby Award for best popular album and song of the year for self-titled album Manuel Romero. Long awaited religious album Santa Maria brings the album total to four. The new album includes a song that Manuel wrote with the help of his father as he has added songwriting, guitar, piano and drums to his list of talents.
Manuel is a graduate from Valley Christian in Dublin, CA. He is active in many community service projects and is a volunteer soccer coach for U14. Manuel is an official team leader for the Easter Seals "Walk with Me"; the event raises money for people with disabilities. In summer of 2006 he took an educational tour throuugh Portugal and Spain and was selected as a Scholarship recipient to participate in both the RYLA conference and the prestigious GRAMMY Camp.

Manuel is attending college studying music and business. By studying business, he hopes to better manage his singing career.

People en Español wrote "Manuel is good news for the music industry. He will be the next giant of original Mexican music."

Manuel is the composer, lyricist and vocalist for the Spanish-language Quinceanera song, Como Hace Quince Años and the Spanish-language romantic song, Te Esperare.

You can learn more about Manuel and purchase his albums at his website http://www.manuel-romero.com
---
Roger Eddy - Composer/Jazz Saxophonist
Roger Eddy is known for his "sax appeal, saxfistication, and saxvoirfaire"! The composer, flautist, and jazz saxophone player has performed with Huey Lewis, Glenn Frey of the Eagles, Vince Gill, Lou Rawls, The Gatlin Brothers Band, Frankie Valli, and many more. His band has opened for the Pointer Sisters, Spyro-Gyra, Tom Scott, Toto, and Larry Carlton, to name just a few. He has toured with the Robben Ford Blues Band and headlined with the Carla Bley Big Band at the 2005 Monterey Jazz Festival. His smooth jazz compositions have received national airplay and he is the epitome of the quintessential musician's musician who can play anything from rock to jazz to classical.
---
Richard Bryant - Vocalist
The Doobie Brothers, Little River Band, Chaka Kahn, and Pablo Cruise are just a few of the bands Richard has toured with throughout the years. Possessing one of the most remarkable voices on the planet, his distinct and soulful voice has graced countless albums in rock, funk, R&B, and smooth jazz genres.

Richard is a lead vocalist for "The White Album Ensemble," a group of extraordinary musicians who have played with the Doobie Brothers, Larry Hosford Band, Quicksilver Messenger Service, Lacy J Dalton, Average White Band, Sons of Champlin, and It's A Beautiful Day, and have sold out over 15 concerts in theatres - performing the Beatles' "White Album" music, which was never performed live by the Beatles. The 8 extraordinary musicians, who have spent months and months rehearsing, now perform The White Album, Rubber Soul, Revolver, Sgt Peppers, Magical Mystery Tour albums, note for note, with 8 to 15 piece ensembles, as well as symphony accompaniment. They've raised over $20,000 for music in the schools in Santa Cruz, and Guitars, not Guns, a non-profit, non-violent organization.
---